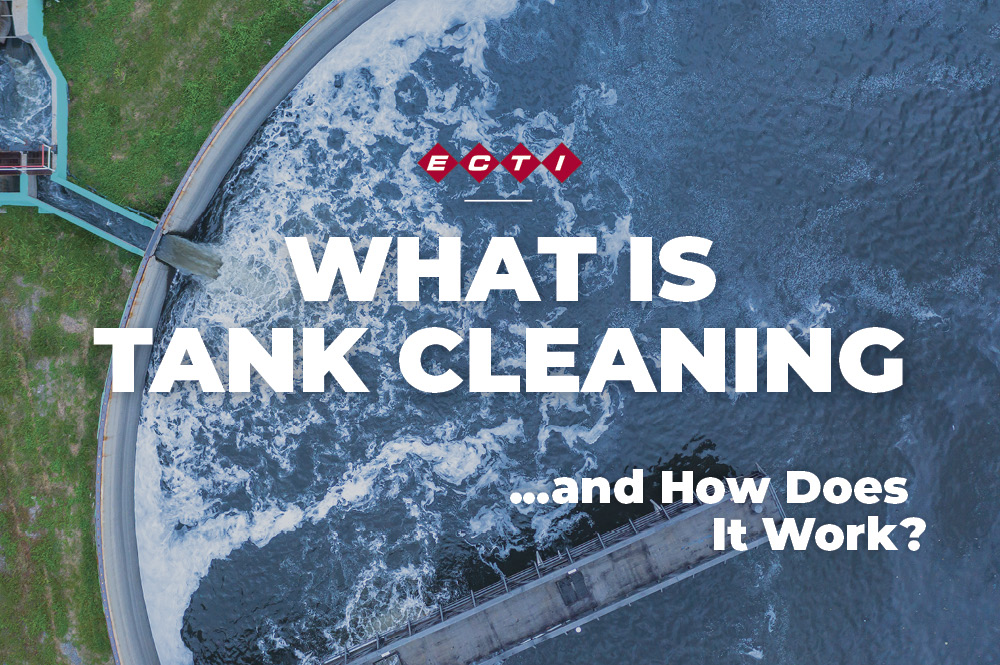 18 Feb

What is Tank Cleaning and How Does it Work?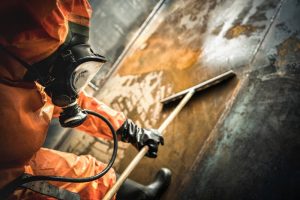 Many industries and facilities need to store liquids in either above or underground storage tanks. Most gas stations will most commonly have underground storage tanks (USTs) that can range in size from 6,000 to 10,000 gallons. Aboveground tanks (ASTs) come in even more impressively huge sizes, typically ranging from 500,000 to 12 million gallons in volume and 300 feet in diameter. So, needless to say, when a tank cleaning is required, one can expect this to be a large undertaking. That's why we at ECTI conduct this process in a professional, safe, and thorough manner that demonstrates our years of 
tank cleaning
 experience.
One of the most common reasons a facility or tank owner or operator might require tank cleaning is for inspection purposes. The 
American Petroleum Institute
 (API) 653 is the current industry standard for AST inspection, evaluation, repair, and testing. And so, the API 653 requires regular inspections of ASTs for the assessment of their corrosion rates. However, these inspections are just one of the several reasons why one might need an above or underground tank cleaning.
Reasons for requiring storage tank cleaning: 
Internal inspections: When it's time for an internal inspection, according to the API 653, your tank must be taken out of service, cleaned, and prepped for an inspector to enter the storage tank.
Changing Products: Switching the product in your storage tank must prompt a full tank cleaning. So, for example, if you're switching the withheld materials in your tank from an unrefined product to a refined product, you'll need to remove all residue and impurities before introducing the new product.
Tank issues. If your tank is experiencing a mechanical failure, you will likely not be able to repair it without first ceasing the use of the tank and making it safe for the repair technician. This will entail the process of emptying the tank, making it clean, and ensuring that it is vapor free. Typically, the goal of a tank cleaning is to provide an environment in which whoever is conducting the repair or inspection can be completely safe from any hazardous materials.
The process of tank cleaning: 
Before the tank cleaning company comes, the owner or operator of the storage tank is expected to pump and drain down the tank's product until the tank has no suction in the lowest suction nozzle. This often means that there will be several thousands of gallons of the product on the floor of the tank that remains below this lowest suction nozzle will need removal. Once this is completed, the tank cleaning company can come to perform the cleaning process.
The tank cleaning company will then remove all remaining residue of the tank's withheld materials. This involves venting the tank and ridding it of all dangerous vapors and even squeegeeing the tank's interior surfaces. Next, the interior is power washed, followed by several checks to ensure that no residue or lingering vapors remain. And in the case that these are still present, these will be cleaned and vented out as necessary. As a final check, the cleaning company will inspect the tank for cleanliness and the hidden presence of vapors to confirm that the tank is clean and vapor-free.
Many issues can arise in this cleaning process. That's why it is necessary to have a specified decommissioning and contingency plan for any complications or issues.
Tank cleanings are not only highly regulated by local and federal agencies, but they are considered good standard practice as well. And though routine tank cleanings pose a significant financial expense, and can come with a drawn-out process, these serve as preventative maintenance and assurance for the site owner and the tank's surrounding area.
If you require storage tank cleaning, do not hesitate to reach out to us at ECTI. Our team of experienced hazardous-waste experts is prepared to service your facility with integrity, extensive knowledge, and exceptional customer service. 
Reach out
 today for all of your emergent or routine hazardous waste removal and transportation needs!